GEORGIANA & KITTY: CHRISTMAS AT PEMBERLEY
By Lauren Gunderson & Margot Melcon
Co-Directed by Christina Baldwin & Angela Timberman
November 19 - December 23, 2022
The cherished characters from Jane Austen's Pride and Prejudice return for a third and final installment of this heartwarming story.
Georgiana Darcy is an accomplished pianist but wary of romance. Kitty Bennet is a bright-eyed optimist and a perfect best friend. The youngest Darcy and Bennet sisters have become fast friends are ready for their own adventures in life and love, starting with the arrival of an admirer and secret correspondent. Meddlesome families and outdated expectations won't stop these determined young women from forging their own way in a holiday tale filled with music, ambition, sisterhood, and love!
The Jungle Theater is excited to profile the perseverance of women in this rolling world premiere in partnership with Marin Theatre Company and Northlight Theatre.
FEATURING: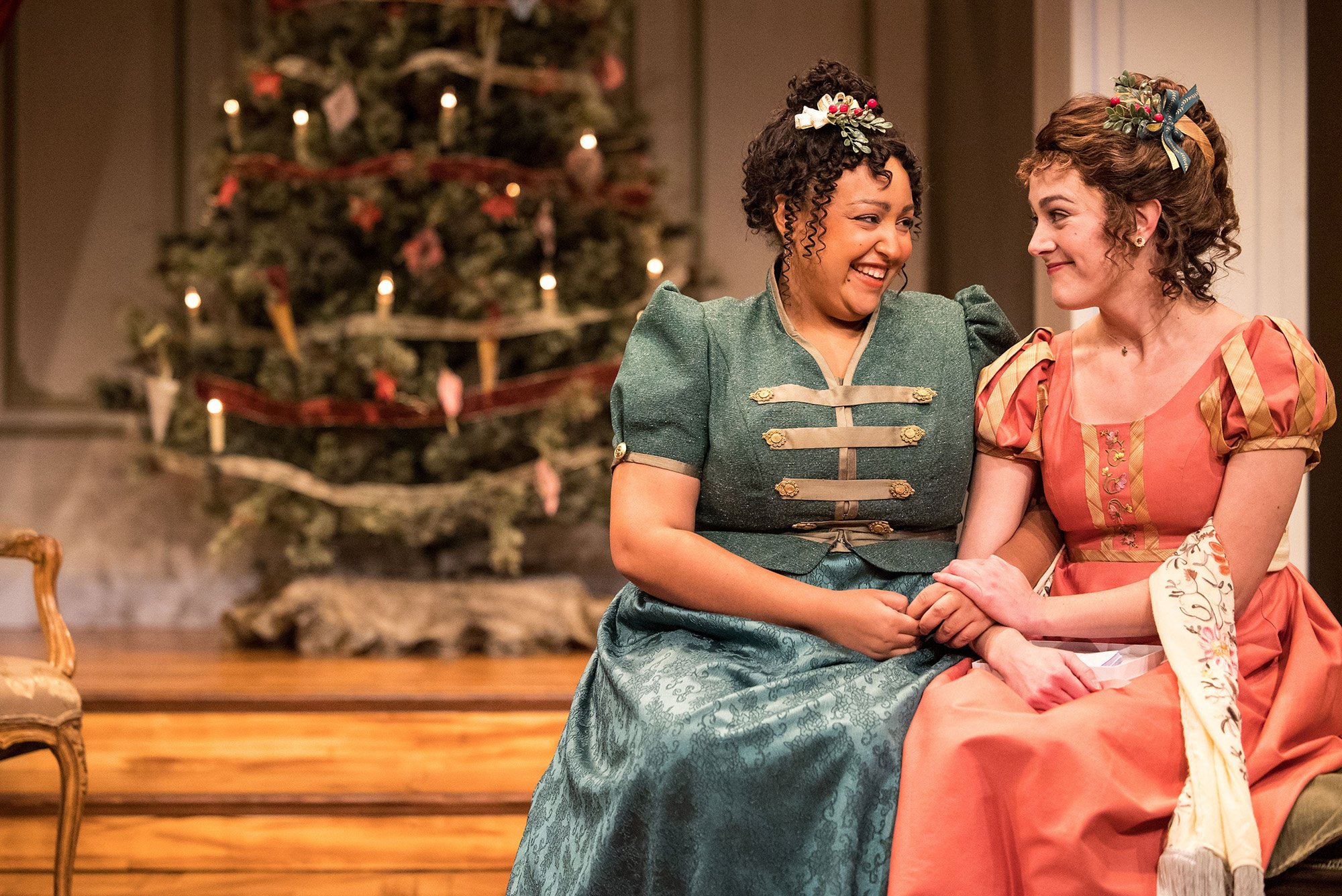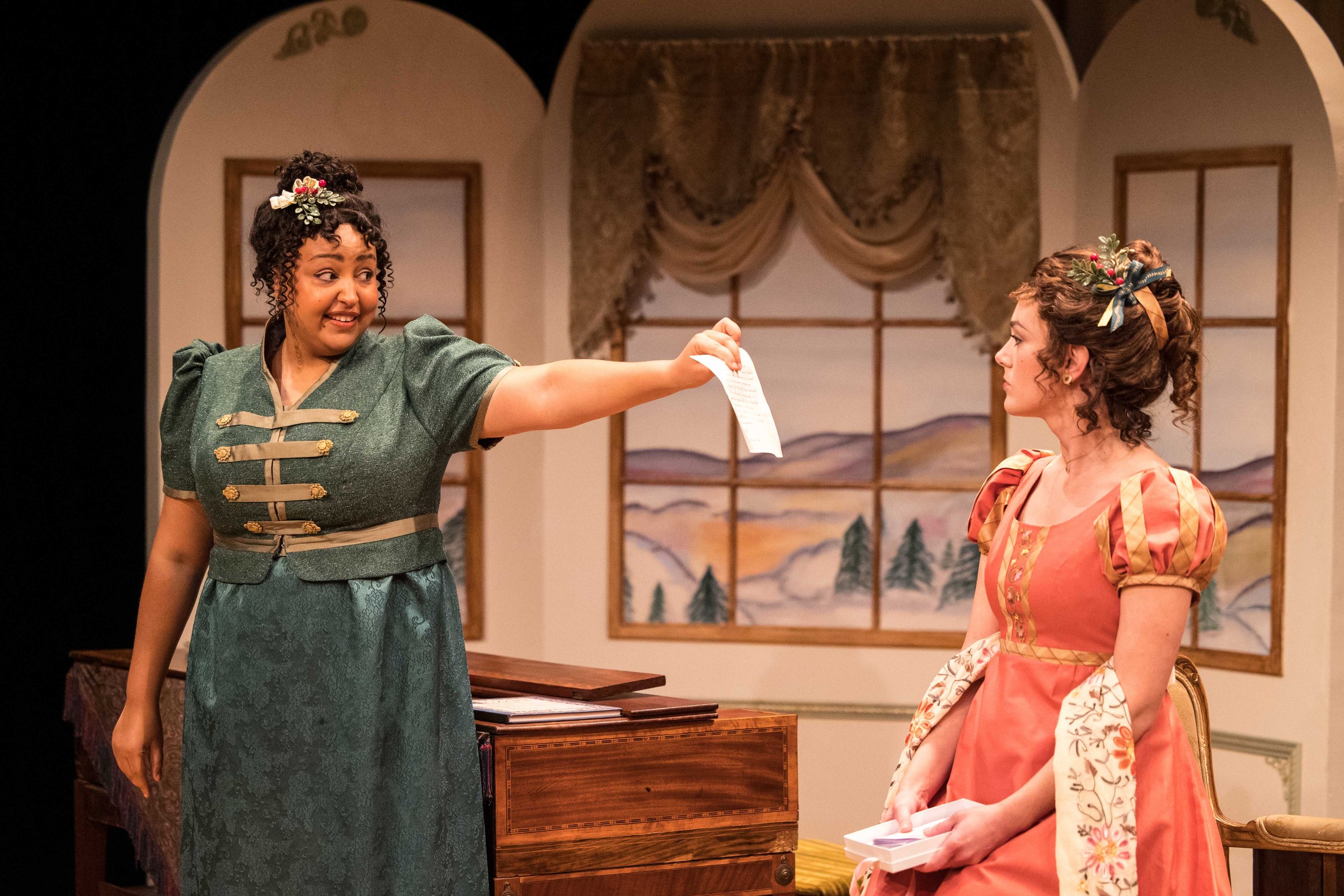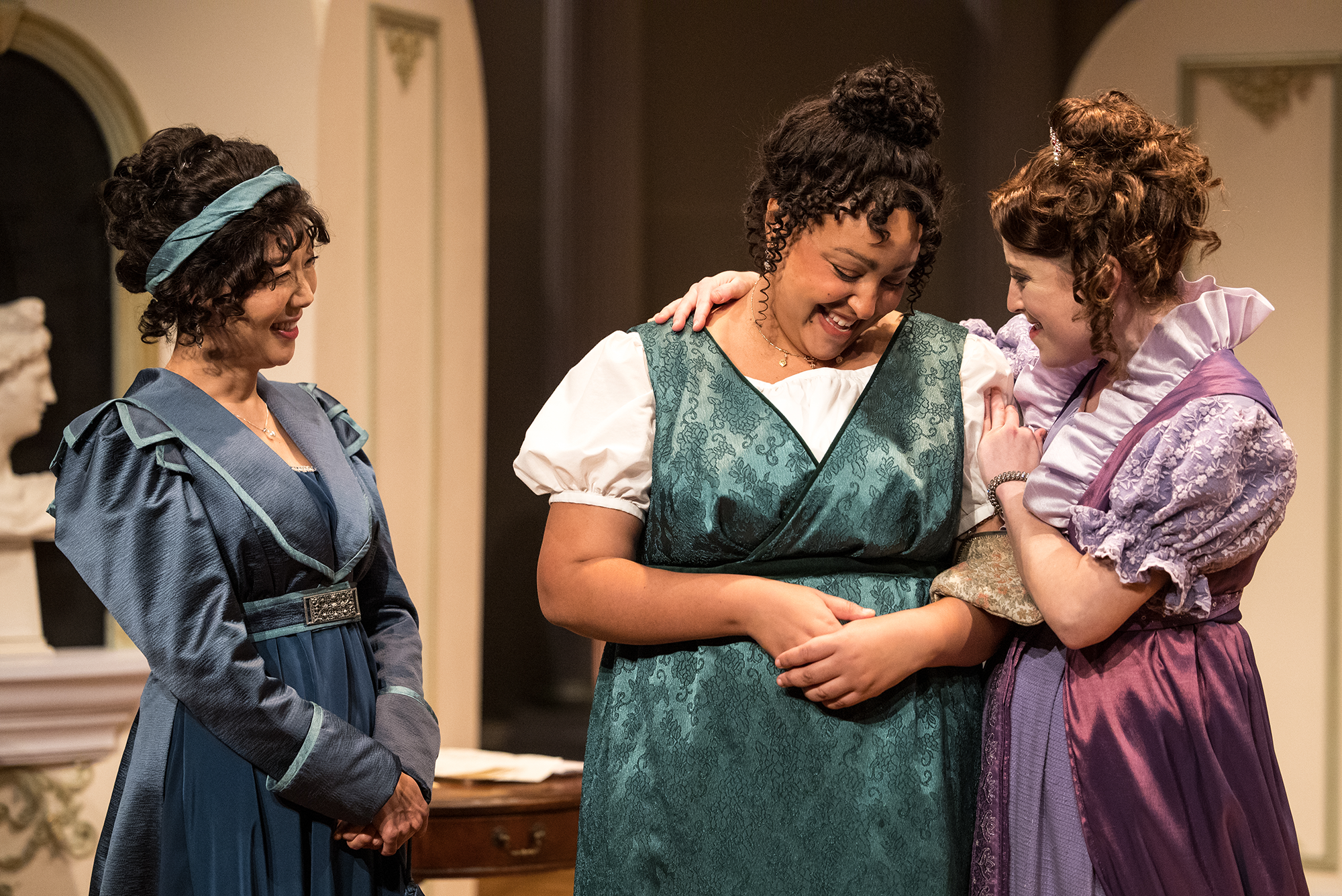 Photos by Dan Norman
FROM THE PRESS:
"...you have to make this work in your holiday theatre going calendar...
A warm, brilliantly funny, and entertaining production!" Lettered in Theater, READ MORE

"Georgiana & Kitty overflows with Yuletide cheer" One Fan Show, READ MORE

"Playwrights Lauren Gunderson and Margot Melcon have created the most delightful Jane Austen fan fiction in this series of plays based on the characters in Pride and Prejudice...With Georgiana and Kitty we get not one but two new Austen heroines to love and root for in their pursuit of love, art, purpose, and happiness. Every Christmas at Pemberley is sheer delight from start to finish..." Cherry and Spoon, READ MORE

"All three installments of the Pemberley Christmas are populated with the same beloved characters that Jane Austen created in Pride and Prejudice with the introduction of a few new ones. They're filled with humor, love, family conflict and holiday cheer. They highlight the lives of these women and show their bond with each other." Play off the Page, READ MORE

"...a MUST to add to your holiday theater going schedule!
A warm, brilliantly funny, and entertaining production..."
Lettered in Theatre, READ MORE

"This play, this production, this cast is what I really wanted for Christmas and didn't know it until I was overcome by it's towering joyfulness"
The Stages of MN, READ MORE

""Georgiana & Kitty: Christmas at Pemberley," currently receiving an effervescent production from Minneapolis' Jungle Theater...definitely deserves to be a destination production for Austen lovers. This play stands alone, thanks in great part to some very engaging performances."
Pioneer Press, READ MORE
TICKETS
As part of the Jungle's values, we believe a play isn't complete without an audience and to make our performances accessible to our community, we re excited to continue PAY AS YOU ARE pricing for single ticket purchasers.
PAY AS YOU ARE pricing asks those who routinely pay $45 for theater tickets to pay that amount; it is the actual fair market value of the ticket. If an audience member needs to pay less, they can choose to do so. Likewise by selecting to pay more than the market price, you help cover the cost of someone else's ticket and welcome more audiences to the Jungle Theater.
Phone: 612.822.7063
November 19 - December 23, 2022
ASL INTERPRETED PERFROMANCE November 29
AUDIO DESCRIBED PERFORMANCE December 1
OPEN CAPTION PERFORMANCE December 2
PREVIEWS November 16 - 18
OPENING NIGHT November 19
———————————
RUN TIME 135 minutes with a 15 minute intermission
Concerns about COVID-19 are top of mind for everyone, and when joining the Jungle for a performance, we want you to feel confident in your time with us. Please click here to learn more about our response to the coronavirus.